Adult Orthodontics – Grafton, MA
It's Never Too Late for a Straight Smile
Millions of adults would love to straighten their teeth, but they aren't willing to wear metal braces to do it. For people in Grafton who fall into this category, they now have easy access to more discreet options that are still able to reliably correct crooked, crowded, and gapped teeth: Invisalign and clear/ceramic braces. Thanks to the team at Simply Orthodontics Grafton, adults are finally able to get the smiles they've always wanted while the people around them are none the wiser. To schedule a consultation to see which treatment would be the right fit for you, contact us today to discuss your options for adult orthodontics in Grafton, MA.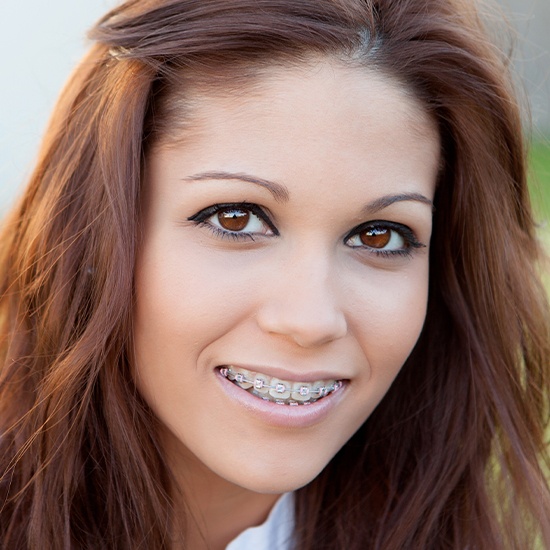 How is Adult Treatment Different from Younger Patients?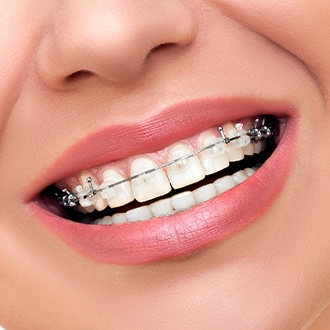 It's actually possible to straighten the teeth at any age. Orthodontics is typically recommended for children because the bones in the jaw and face haven't fully hardened yet, meaning they will respond much more quickly to orthodontic treatment. In adults, because these bones are set, shifting the teeth usually takes a little more time, but it is no less effective. When you come in for a consultation, your orthodontist will be able to give you an approximate timeline for your treatment so you'll know what to expect.
What Adult Orthodontic Treatments Are Available?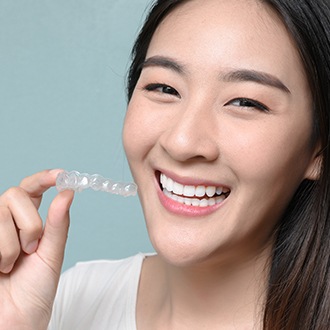 While every orthodontic service we offer can be successfully used with an adult, there are two primary ones our older patients tend to gravitate to:
Invisalign: Sleek, discreet, and unbelievably comfortable, Invisalign enables patients to correct their misaligned teeth and bites while keeping their daily appearance intact. Virtually-invisible aligner trays are used to shift the teeth instead of brackets and wires, and better yet, they are removable. This means a patient can take Invisalign out whenever it's time to eat or brush their teeth. Because of this flexibility, this treatment is able to slip seamlessly into any lifestyle without requiring changes to someone's diet or brushing habits.
Clear/Ceramic Braces: These braces work just like regular ones, but they are specifically designed to have a subtle appearance. Rather than metal, the brackets and wires are made using see-through ceramic and tooth-colored materials, helping them virtually-disappear within the smile. They're perfect for adults who have more advanced orthodontic issues that may be beyond the scope of Invisalign.