Orthodontic Services – Grafton, MA
Everything You Need For a Straight & Stunning Smile
In many people's minds, orthodontics is solely for children, but that couldn't be further from the truth here at Simply Orthodontics Grafton! Both of our orthodontists have years of experience treating patients of all ages. In addition to offering expected treatments like metal braces, they can also provide more discreet ones that are perfect for adults and teens, including clear/ceramic braces and Invisalign. Whoever in your family needs orthodontic care, you can step into our orthodontic office with peace of mind, because we are more than ready to give them a gorgeous smile! To learn more about our available services and which ones might be a good fit for you or your child, give us a call today for orthodontic services in Grafton, MA.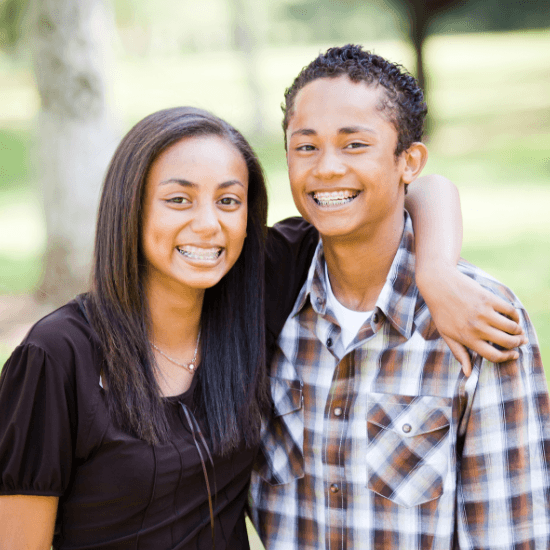 Traditional Braces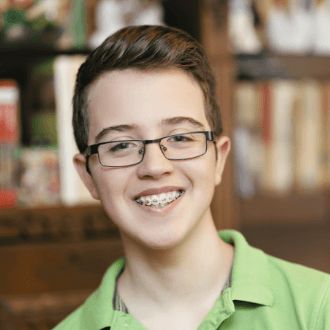 Traditional metal braces are still one of the most reliable, durable, and affordable orthodontic treatments available today. Their metal brackets and wires can effectively straighten misaligned teeth and bites with ease, and they are ideal for children because they are so sturdy. They can also help many adults with advanced orthodontic issues correct their problems and avoid surgery in the process. Thankfully, the braces of today are much smaller and more subtle compared to the ones from the past!
Learn About Traditional Braces
Invisalign Clear Aligners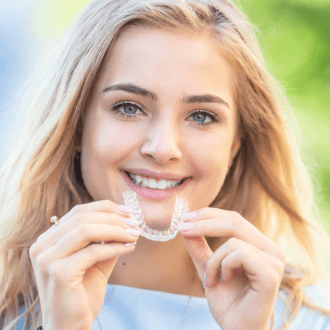 If you want to straighten your teeth without anyone around you knowing that you're undergoing treatment, then Invisalign is the option for you. Brackets and wires are swapped for see-through plastic aligners that slip over the teeth and practically disappear. A progressive series of aligners slowly brings the teeth towards their desired positions, all the while someone's smile will appear completely normal. The trays are easily removable as well, allowing patients to maintain their regular diet and oral hygiene routine.
Clear/Ceramic Braces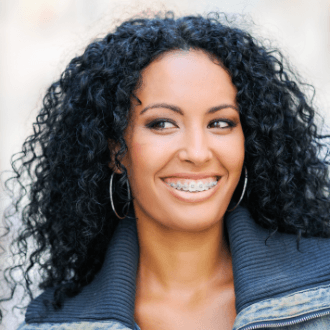 Clear/ceramic braces offer all of the benefits you'll find with metal braces, but with one distinct difference: they are practically invisible. Instead of metal, the brackets are made of a see-through ceramic material. The end result is an appliance that is still able to effectively shift the teeth, but it doesn't dramatically alter someone's daily appearance. It's perfect for older children and adults alike who want to maintain a professional image.
Self-Ligating Braces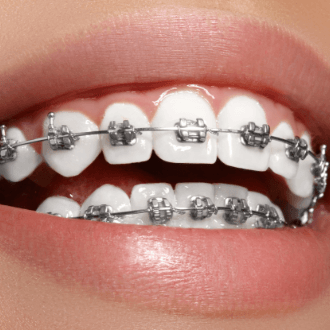 Self-ligating braces use a unique bracket designed to speed up orthodontic treatment while also making it much more comfortable. The wires are held onto the brackets using small latches (as opposed to tiny rubber bands with regular braces), and this enables them to shift the teeth while encountering less friction. So, the teeth are moved more efficiently without employing additional force. Plus, whenever it's time to adjust the braces, it only takes a few minutes to open the latches and apply a new wire. This makes progress appointments fly by, which can save a tremendous amount of time over the course of treatment.
Learn About Self-Ligating Braces
Pediatric Orthodontics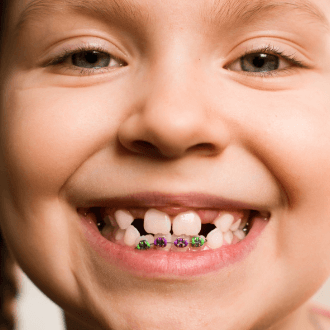 We typically recommend that a child receive an orthodontic screening around the age of seven. If we find that they have orthodontic issues, or there are signs that more will develop in the future, we can be proactive thanks to Pediatric Orthodontics. This type of care combines removable oral appliances and braces to correct any problems in the baby teeth so the adult teeth come in as straight as possible. When used, Pediatric Orthodontics can dramatically shorten the overall treatment time for a child.
Learn About Pediatric Orthodontics
Adult Orthodontics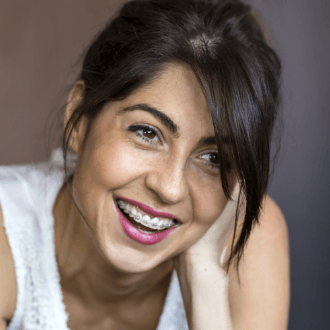 Did you know that 25% of all orthodontic patients are over the age of 18? It's actually possible to straighten the teeth at any age, which is great news for adults who may have missed out on braces when they were children. Even better, Simply Orthodontics Grafton can provide aesthetically-friendly treatments such as clear/ceramic braces and Invisalign that enable patients to fix their teeth without having a noticeable appliance in their mouth.
Learn About Adult Orthodontics
Orthodontic Appliances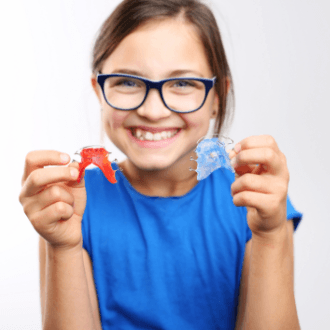 Our orthodontists have many more appliances at their disposal beyond braces and Invisalign. Retainers can help newly shifted teeth stay in place after treatment has concluded, and an expander can be used to widen the hard palate to reduce/prevent crowding and even improve the size of the airway. For children who can't stop sucking their thumb, we can even place a small device called a thumb crib that prevents them from engaging in this behavior, enabling them to break the habit on their own.
Learn About Orthodontic Appliances
Dentofacial Orthopedics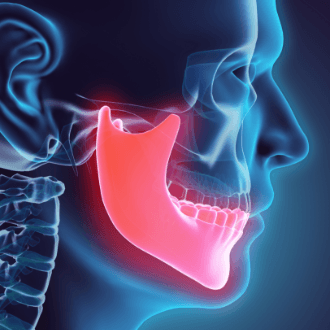 While traditional orthodontics is focused on repositioning the teeth to improve someone's health and appearance, dentofacial orthopedics is concerned with the underlying bones that support the teeth, namely those found in the jaw. This approach to care can be used to correct severe underbites and overbites that are beyond the scope of braces or Invisalign, leading to better oral function as well as a more attractive and symmetrical face. It can also serve as a non-invasive alternative to corrective jaw surgery.