Self-Ligating Braces – Grafton, MA
Faster, Smoother, More Comfortable Braces
Think of self-ligating braces as the next step in the evolution of traditional braces. Instead of the wires being attached to the brackets using small rubber bands, they are held in place with small latches on each bracket. This helps the wires move the teeth while facing less resistance, leading to a shorter treatment and more comfortable patient experience. Getting a perfectly straight smile has never been easier or more convenient, and you can learn whether self-ligating braces in Grafton, MA are right for you or your child by calling us today.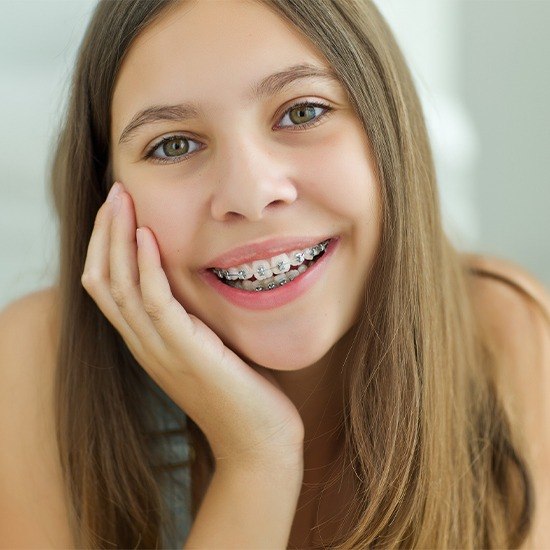 Why Patients Love Self-Ligating Braces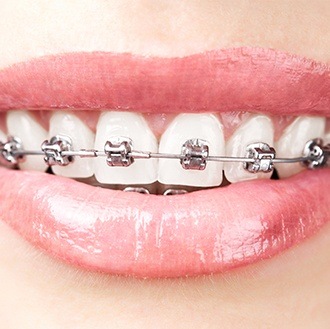 Speed: Compared to regular braces, self-ligating braces move the teeth much faster, which means patients spend less time in treatment and can enjoy their new smile months ahead of schedule.
Comfort: Less friction during orthodontic treatment means less sensitivity and irritation for the teeth and gums, creating a much smoother patient experience.
Saved Time: Adjustment appointments with self-ligating braces are faster than those for metal braces, meaning patients (and perhaps their parents) save countless hours throughout their treatment.