Experienced Orthodontist – Grafton, MA
Get to Know
Dr. Sam Alkhoury
Dr. Alkhoury has been practicing since 1994, and over the decades, he has literally helped countless patients improve their health and appearance using the power of high-quality orthodontic care. Seeing people's smiles transform right before his eyes and forming relationships with his patients is endlessly fulfilling, and he can't wait to guide you or your child through the process to make it as comfortable and productive as possible. But first, you can learn more about him by reading on below.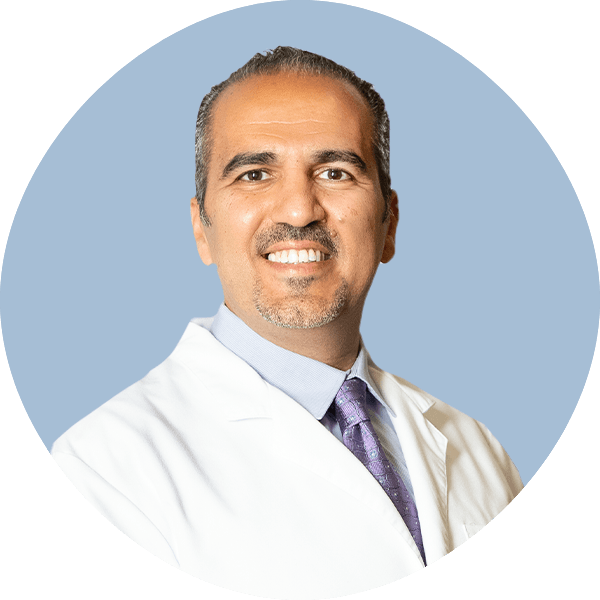 Why He Became an Orthodontist
Dr. Alkhoury decided to become an orthodontist after seeing firsthand how orthodontics can help someone way beyond changing the position of their teeth. His older sister got braces at 17, and after the treatment was over, not only were her teeth straighter, but she became a more confident and talkative person as well. Dr. Alkhoury wanted to be able to do this for other people, which set him down his career path. Today, he couldn't be happier with his decision!
Where He Studied Dentistry & Orthodontics
After graduating with honors from the Boston University Henry M. Goldman School of Dental Medicine, Dr. Alkhoury completed a residency in Advanced Education in Orthodontics & Dentofacial Orthopedics at New York University, during which he received the "Program Director Award.' Since then, he has become a well-respected orthodontist within the dental community both for his level of care and quality of service, earning the "Orthodontic Award" from the American Association of Orthodontists. Today, he stays up to date with the latest advancements in dentistry by maintaining active memberships in the following professional organizations:
American Dental Association
Massachusetts Dental Association
American Association of Orthodontists
What He Likes to Do Outside of the Orthodontic Office
When he isn't working, you'll find Dr. Alkhoury spending most of his free time with family, either cheering on his beloved Red Sox or taking trips around the country.