Clear/Ceramic Braces – Grafton, MA
Virtually-Invisible Braces
Who says you can't have the best of both worlds? Clear/ceramic braces use the same reliable method to straighten the teeth as traditional metal ones, but they have a discreet appearance similar to Invisalign. It's a perfect option for teens and young adults who want to straighten their teeth without having to worry about people always noticing their treatment whenever they laugh, smile, or eat. Could they be exactly what you or your child needs? To learn more and find out if clear and ceramic braces in Grafton, MA are right for you, give Simply Orthodontics Grafton a call today.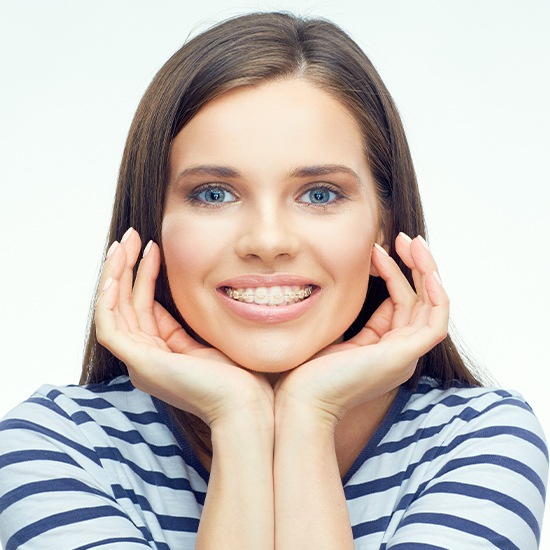 Are Clear/Ceramic Braces the Right Treatment for Me?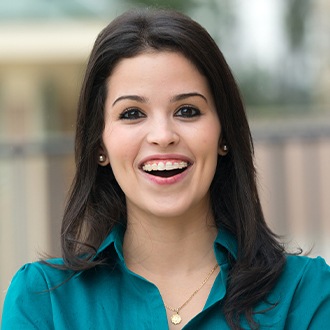 Clear/ceramic braces still have brackets and wires, but they are made using see-through and tooth-colored materials that enable the appliance to basically disappear. This option is especially useful for teens, because while the braces are discreet, they are fixed within the mouth. Unlike Invisalign, a teen doesn't have to worry about wearing these braces for the recommended amount of time or remembering to put them back in after eating. This makes them relatively low-maintenance for both patients and parents alike.