Emergency Orthodontist — Grafton, MA
How to Handle and Prevent Braces-Related Injuries
Has one of your brackets become loose? Did your retainers shatter on the floor? Don't panic! Orthodontic emergencies like these can be anxiety-inducing, but they are nothing our orthodontist can't handle. In fact, there are even a few steps you can take at home to restore your pain-free smile. Keep reading to learn what they are, or contact our office to speak with our team directly.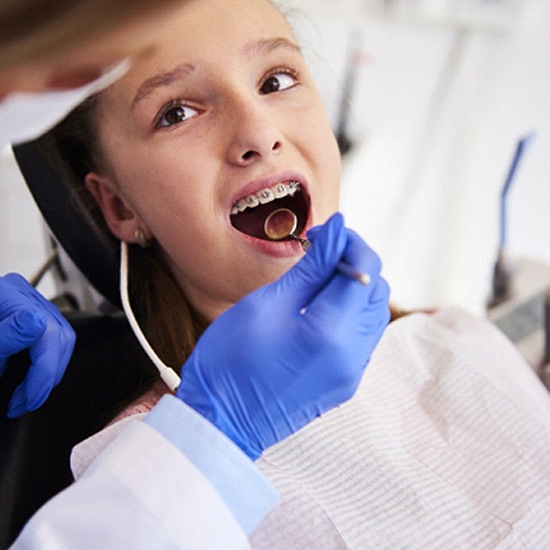 Board-Certified Expertise
Dental Insurance and Flexible Financing Welcome
Caring and Gentle Team
How We Treat Orthodontic Emergencies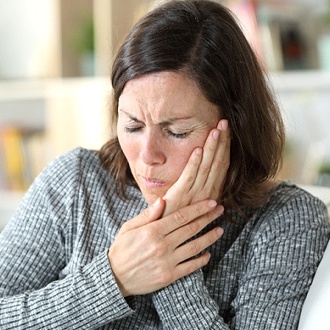 Same-day appointment: In addition to providing personalized tips over the phone, our knowledgeable and friendly team will learn more about your orthodontic emergency and schedule a time for you to come visit our Grafton orthodontist right away.
Emergency exam: At your appointment, we will take a look at your teeth, gums, and braces, taking X-rays if needed. That way, we can pinpoint the root of the problem and alleviate any swelling or discomfort.
Review findings: Before moving forward, we will review your treatment options in-depth and work with you to create a custom treatment plan. Of course, we will provide you with an estimate of the price and length of your treatment upfront as well.
Get the care you need: The final step will be to quickly address the problem, getting your smile and your treatment plan back on track!
The Most Common Orthodontic Emergencies
When an orthodontic emergency strikes, thousands of questions run through your mind. Perhaps the loudest one is what exactly you are supposed to do next. That's why we are covering how to handle some of the most common ones below!
Understanding the Cost of Orthodontic Emergencies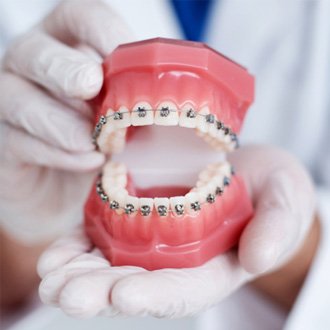 Orthodontic emergencies can encompass a wide range of cases, from a broken bracket to a soft tissue injury. As a result, the treatment (and the price) vary. That's why scheduling an appointment is crucial! Once we have a better understanding of what is needed to restore your smile, we will provide you with an estimate of the cost and review your financial options, like dental insurance and flexible financing. Of course, if you would like to learn more in the meantime, you can read on!
Remember, Every Orthodontic Emergency is Different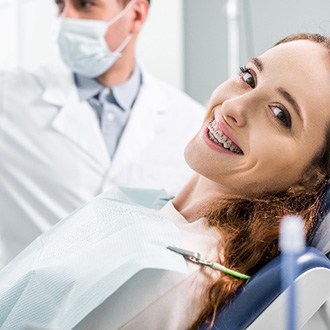 "Orthodontic emergency" is often used as an all-encompassing term. Since each one is different, however, it can refer to everything from a loose bracket to a broken retainer or serious toothache! As a result, there isn't a one-size-fits-all solution or price for orthodontic emergencies. Instead, we will learn about your specific situation before creating a custom treatment plan designed to restore your smile and get your treatment plan back on track.
Does Dental Insurance Cover Orthodontic Emergencies?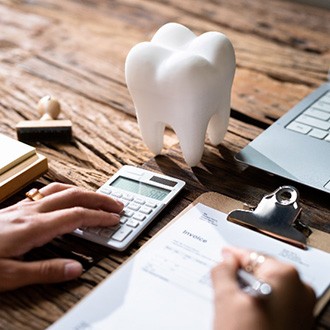 That depends entirely on the fine print on your dental plan, which is why we encourage our patients to get familiar with their benefits or reach out to their provider directly to learn more. Since we welcome many popular dental insurance providers – from Aetna PPO and Guardian to Humana and MetLife – our team can help you better understand your coverage as well.
Other Options for Making Orthodontic Emergencies Affordable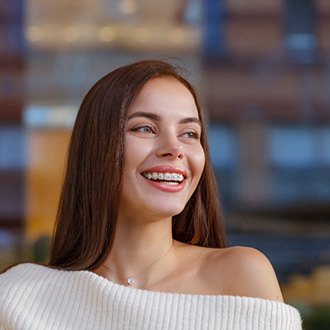 Currently uninsured? Don't worry – dental insurance isn't the only way to make the cost of your treatment more affordable. Our team is happy to welcome financing through LendingPoint too. There are several payment options available, and multiple have low monthly payments or no down payment! If you have any questions about this financial solution, talk to our North Grafton orthodontic team.
How Taking Care Of Your Braces Can Save You Money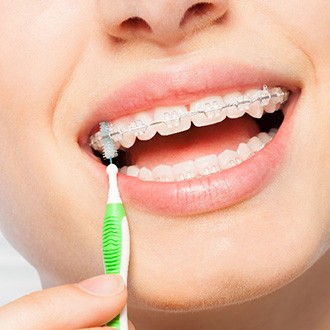 Naturally, one of the best ways to avoid an orthodontic emergency is by following all of the treatment guidelines! This includes best practices, like avoiding crunchy foods, and extends to consistently brushing and flossing your teeth to prevent a serious oral health issue from arising. If you ever have any questions about how to properly take care of your braces or your teeth, please don't hesitate to get in touch with our team.
Keys to Preventing Orthodontic Emergencies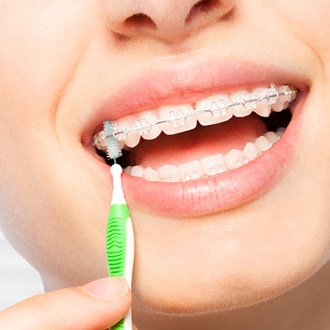 When it comes to orthodontic emergencies, prevention is paramount. After all, last-minute visits to our orthodontist's office in Grafton can be quite stressful, and you want to protect your teeth in order to stay on track with your treatment plan. Fortunately, you can reduce your chances of a loose bracket, poking wire, and the like with the following best practices:
Visit Your Dentist Regularly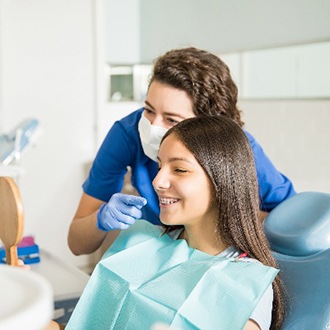 Your biannual visits serve two important purposes: catching dental problems before they become dental emergencies and preventing other issues, like tooth decay, from developing altogether. Plus, they allow your dentist to give you specific feedback on how to improve your brushing and flossing regimen. So, if it's been more than six months since your last checkup and cleaning, don't wait – schedule your appointment today.
Maintain Good Oral Hygiene At Home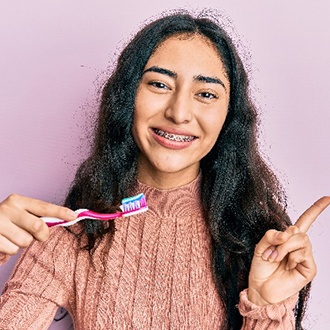 Another key to preventing orthodontic emergencies is implementing a solid at-home oral hygiene routine. That starts with brushing for two minutes each morning and evening with a soft-bristled toothbrush and toothpaste with fluoride. To thoroughly clean between your teeth and along your gumline, you should also rinse with mouthwash and floss daily. Bonus tip: try using an oral irrigator to make the flossing process quicker!
Stick to a Nutritious Diet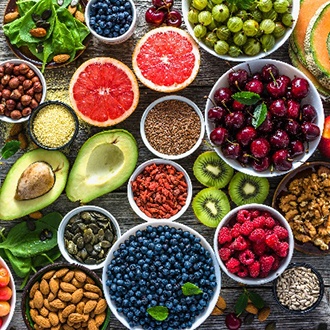 Popcorn, peanut brittle, and caramel apples are a few foods that are filled with sugar and crunchy enough to break a bracket or wire. So, do your best to opt for soft, nutrient-dense foods instead. Examples include oatmeal, smoothies, yogurt, bananas, cooked vegetables, and pasta.
Wear a Mouthguard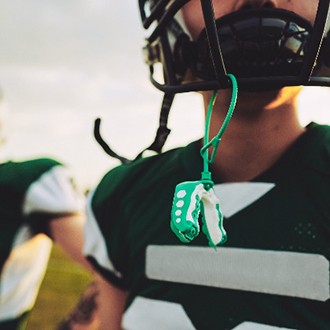 If you participate in sports, you need a mouthguard from your orthodontist. This custom-made appliance will fit securely over your teeth and your braces, preventing both from rogue baseballs, accidental elbows, and other forceful hits to your mouth.
Use Tools to Open Packages, Not Your Teeth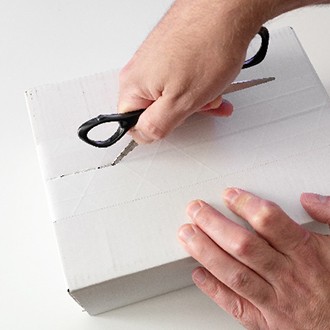 Simply put, don't use your teeth to open packages, bags, and bottle caps. This can break your teeth and your braces. Instead, take the time to locate the scissors or bottle cap opener. It may seem inconvenient at the time, but it will save you from a stressful emergency visit to your orthodontist's office!
Orthodontic emergencies can be nerve-wracking, but handling one will be much less anxiety-inducing with the above information in mind. If you have additional questions on your mind or would like to schedule an appointment, don't hesitate to contact our office!
Orthodontic Emergency FAQs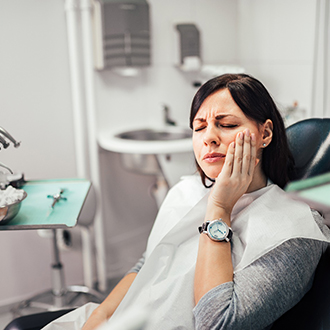 Although orthodontic emergencies are more rare, they can still happen. That's why it's important to be prepared and have our phone number on hand just in case one does arise. From there, we can learn more about your situation and, if necessary, schedule a same-day appointment. You're also welcome to keep reading to see if you can find the answer you're looking for below.
Will my toothache go away on its own?
Following an adjustment appointment, you might feel a sensation similar to a toothache. This should subside as your teeth move closer to their ideal positions. Until then, stick to soft foods, sip on cold water throughout the day, and take OTC pain medication as instructed.
Of course, if your dental discomfort doesn't go away after a day or two, then it's worth calling us. From there, we can schedule a time for you to come in for an exam and determine if an untreated oral health issue is the source.
How should I sleep with tooth pain?
Ignoring tooth pain isn't typically recommended. If you know it is simply discomfort stemming from the movement of your teeth, however, then there are a few things you can do to help you sleep soundly, starting with sticking to soft foods at dinner. About 30 minutes before bed, take an OTC pain reliever and use a towel-wrapped ice pack for 10 minutes at a time to alleviate inflammation.
Should I visit the emergency room first for orthodontic emergencies?
Hospitals don't typically have dentists or orthodontists on-staff, which is why we don't recommend going to the ER for treatment for a broken bracket, poking wire, or the like.
Important note: there are some conditions that do require medical attention, including a broken jaw, uncontrollable breathing, and difficulty swallowing. If your orthodontic emergency has resulted in these or any other potentially life-threatening conditions, you should go to the ER right away.
Can superglue be used to repair broken braces?
No, superglue cannot be used to repair broken braces. While using a household adhesive as a short-term solution might seem like a good idea, it's important to remember that it has toxins that aren't safe to ingest. So, the best thing to do is call our office right away, collect any broken pieces in a clean container, and use dental wax to prevent soft tissue irritation.
Are toothpicks safe to use?
If a piece of food is firmly lodged around a bracket or between a wire, you might think to use something sharp, like a toothpick or tweezer. Don't! This often results in even further complications, like a serious cut to your tongue, lips, or gums. We recommend first trying to rinse your mouth thoroughly with clean water and using floss to remove the debris. If that doesn't work, let our team know what's going on so we can schedule a time for you to come in.