Traditional Braces – Grafton, MA
Trusted, Tested, & Affordable
For decades, traditional metal braces have been the go-to treatment for correcting crooked, crowded, and gapped teeth, and there is a good reason for this: they work! Both with children and adults, braces have shown time and time again that they are a consistent and effective way to straighten the teeth and give someone a beautiful, confident smile. Our orthodontists have used them to literally help countless patients over the years, and they are ready to do the exact same for you. To contact our Grafton orthodontic office to schedule a consultation to discuss treatment with traditional braces in Grafton, MA, give us a call today.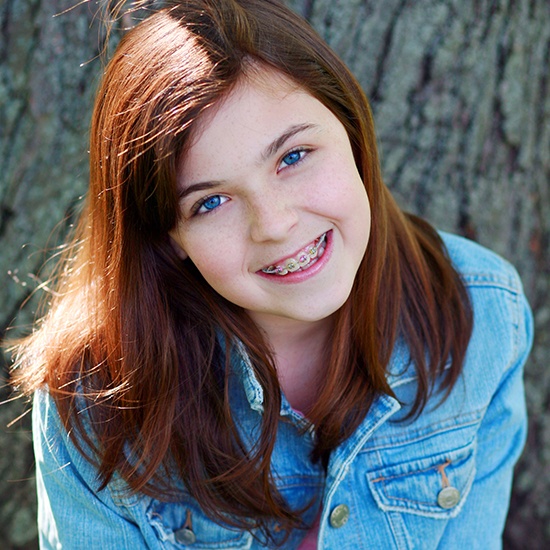 What Should I Expect from Traditional Metal Braces?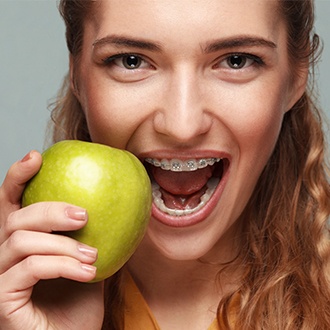 As with every orthodontic treatment, the first step to getting metal braces is a consultation with one of our orthodontists. At this appointment, we examine a patient's mouth and discuss their options. If everyone agrees that braces are the best choice, a follow-up appointment will be scheduled in which the brackets and wires are applied to the teeth. As time goes by, the wires will place slight pressure on the teeth that will slowly move them towards their desired positions. Every few weeks, a patient will return to our orthodontic office for progress checks so we can make sure their treatment is progressing as planned.
How Long is Treatment Usually?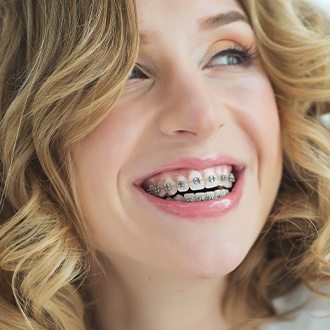 The average treatment time for braces is two to three years, but this may be longer or shorter depending on the severity of the problems we are correcting and how closely a patient follows our instructions. We can give someone a more definitive timeline when they come to see us for a consultation.
Are Traditional Braces Right for Me or My Child?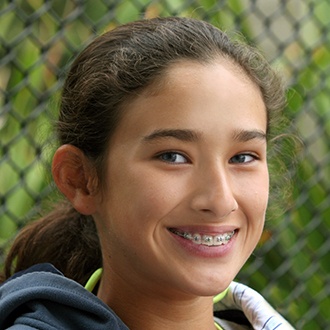 As one of the most affordable and durable orthodontic treatments available today, metal braces are still a very popular choice for children. They are also recommended for adults who have advanced tooth/bite alignment problems that can't be corrected with Invisalign. Pretty much anyone who could benefit from orthodontic treatment is a good candidate for metal braces, though we may recommend other services (like Invisalign or clear/ceramic braces) if their noticeable appearance is a concern.