Pediatric Orthodontics – Grafton, MA
Fixing Problems Today & Preventing Ones Tomorrow
While the baby teeth are destined to fall out, they actually play a HUGE roll in your child's oral development, and they also have a direct influence on how straight their adult teeth will come in. With Pediatric Orthodontics, our orthodontists can correct alignment issues in a child's baby teeth while also preventing a host of problems with the incoming adult teeth, improving a child's oral health and appearance while also shortening the amount of time they need to spend in treatment overall. Could your child benefit from this type of care? You can learn more and find out by scheduling a consultation to discuss pediatric orthodontics at our Grafton, MA orthodontist's office.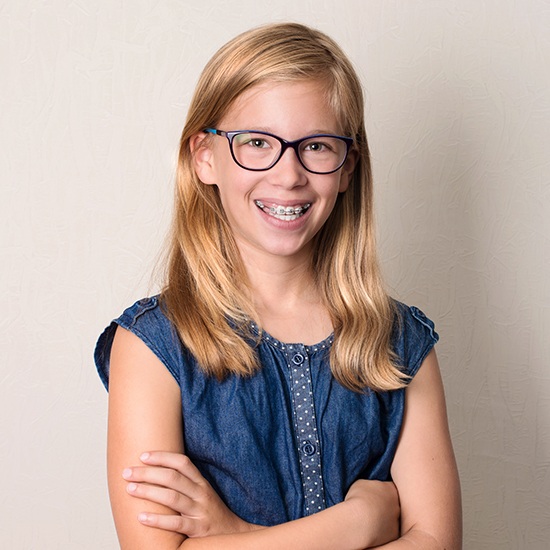 What Exactly is Pediatric Orthodontics?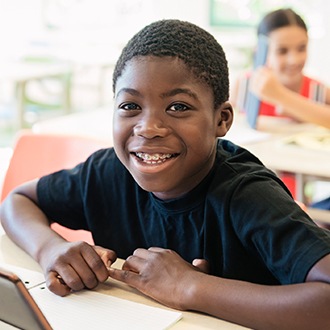 Pediatric orthodontics is a proactive approach to childhood orthodontic care that focuses on accomplishing a few important goals:
Fix any present misalignments in a child's baby teeth
Orient the baby teeth so the adult teeth have a clear path to come in straight
Increase the size of the mouth to prevent future crowding/crookedness
Open up a child's airway to prevent sleep-breathing problems
Treatment is applied using a combination of removable oral appliances a child only wears to bed and metal braces.
What Can Parents Expect During Treatment?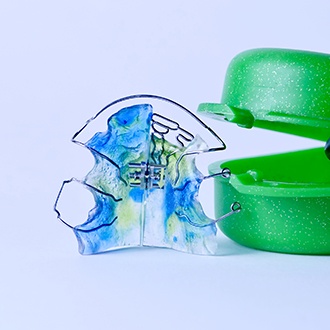 After agreeing to begin treatment, your child will be fitted for oral appliances and/or have braces applied to their teeth. Over the next several months, your child will come in for regular progress checks so we can make sure everything is going as planned. At the end of treatment, we'll give your child's mouth time to "rest" and let their adult teeth come in naturally. At this point, we can use regular orthodontics to correct any alignment issues, which will be drastically minimized thanks to Pediatric Orthodontics. In general, this two-phase approach is actually much faster than using braces alone, giving a child a healthy, confident smile while also ensuring proper oral development.