New Orthodontic Patient Information – Grafton, MA
Welcome to Our Grafton Orthodontic Office!
Whether you've already scheduled an appointment at Simply Orthodontics Grafton or are still thinking about it, we're glad that you've come to this page. Below, you'll find important information so you'll know exactly what to expect at your first visit. We'll make sure your orthodontic journey starts on the right foot, and if you have any questions, don't hesitate to give us a call.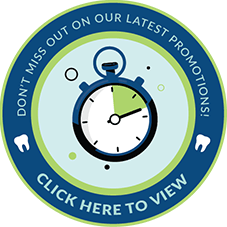 Your First Visit
After being greeted and quickly checked in by our front desk, the patient will be escorted to their treatment room (if you're with your child, you'll be able to accompany them). There, we'll take a few X-rays and photos of the patient's mouth, and then their orthodontist will give them an exam. They'll discuss their findings, make treatment recommendations, and put together an ongoing care plan based on a patient's (or their parent's) input.
New Patient Forms
We never want to waste your time, which is why we work diligently to always see you right when you're scheduled with little to no wait. To help us check you in even faster, you now have the option to complete our patient forms at home ahead of your visit. Just select the appropriate link below, fill in your information, and submit them online.
Fill Out Child New Patient Forms
Fill Out Adult New Patient Forms

Invest In Your Smile with Our Preferred Plan
Over the years, we've heard countless stories of patients' retainers getting lost, accidentally thrown away, or even eaten by the dog. It happens more often than you'd think! Retainers are a huge part of your orthodontic treatment, and our Preferred Plan helps ensure smiles continue to look perfect long after braces are removed. By becoming a Preferred Plan member, you get replacement retainers up to four times a year, saving thousands of dollars and gaining peace-of-mind in never having to worry about the cost of losing a retainer. Our patients love this treatment option.
Perks of the plan:
Retainers includes + Replacements as Needed*
5 Years of Retainer Checks Included
Post Treatment Take-Home Whitening Kit (ages 16+) to help your new smile SHINE
Option of Clear or Metal Braces
*Co-pays apply
Dental Insurance
We understand that orthodontic care can be a sizeable investment for any family, and we never want finances to stand in the way of someone getting the treatment they need. That's why we're proud to be a very insurance-friendly orthodontic office, in that we accept most PPO dental insurance plans. Just give us your policy information, and we'll show you the best way to maximize your benefits and save as much as possible.
Medicaid Accepted
If you have Medicaid, it can be used to pay for orthodontic treatment for your child. We know that filing claims with Medicaid can be quite the ordeal, but our knowledgeable staff has traversed it countless times before. We can help you get all the paperwork in order so that your child can receive the care they need right away. Just give us a call, and we'll take care of the rest!
Affordable Financing Available
Every smile is unique. So is every budget. LendingPoint patient financing helps make getting the smile you want for yourself or for your child easy and affordable. Click the link below to check out options for no down payment / low monthly payment plans. Instant decision. Checking your options will not affect your credit score.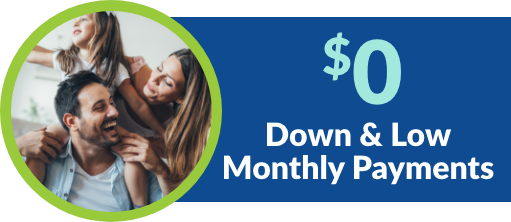 Tips to Manage Common Orthodontic Emergencies
When it comes to orthodontic emergencies, knowing what to do is easy: call Simply Orthodontics Grafton! This allows us to learn about your situation and let you know what you should do next. Typically, the biggest issue people have is knowing whether or not they have an emergency in the first place, but we'll make this easy for you as well—always give us a call if you're experiencing any issues or pain related to an orthodontic appliance. Before you're able to reach our orthodontic office, there are a few things you can do on your own to take control of the situation:
Need Immediate Help? Call Us Send Us a Message
Broken Bracket
Is the bracket still attached to the wire? If so, try to gently push it back into its original position, then cover it with orthodontic wax (which we'll give you, or you can find it at your local pharmacy). If the bracket is completely off the wire, put it in a safe container and remember to bring it with you when you come to our orthodontic office.
Poking Wire
A Q-tip or pencil eraser can be used to push the wire so it isn't poking the nearby cheek or gums. You can also cover the area with some dental wax. If neither of these help, go ahead and give us a call, and we'll be able to snip the wire and make sure it fits comfortably.
Oral Pain & Soreness
It's perfectly normal to experience some slight soreness and tenderness after having braces put on, adjusted, or switching to a new Invisalign tray. This can usually be managed with an OTC medication and should go away after just a few days. However, if the discomfort persists for about a week, this means something might be wrong, so contact us right away.