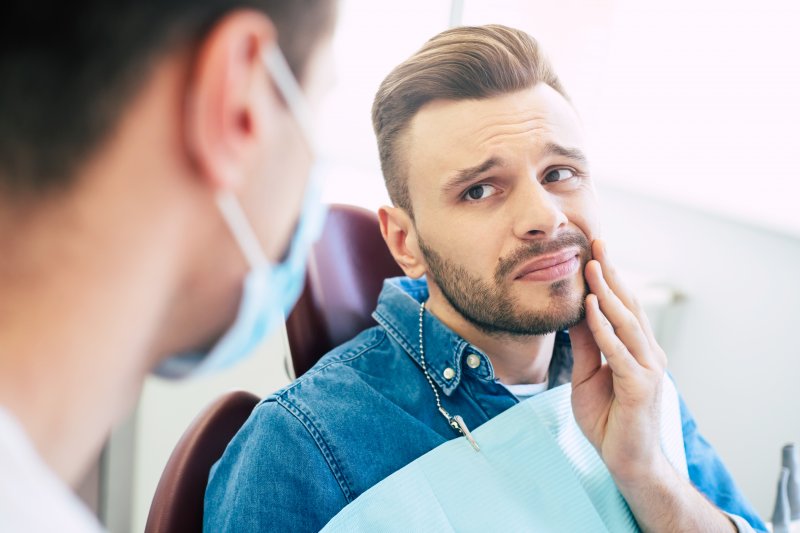 Orthodontic treatment of any kind – from traditional metal braces to Invisalign – comes with some discomfort. After all, moving your teeth into an entirely new position is no easy feat! With that being said, there are certain instances when seeking urgent treatment is necessary. Keep reading to learn what exactly constitutes an orthodontic emergency.
Orthodontic Issues: Emergency vs. Non-Emergency
As mentioned above, some soreness stemming from your braces is natural. To alleviate your discomfort, try using a cold compress, sticking to soft foods, and taking over-the-counter pain medication as needed. On the other hand, if you're in an immense amount of pain or your orthodontic appliance is broken, get in touch with your orthodontist's office right away. Even if it's outside business hours, their voicemail will likely have specific instructions on what to do next. That way, you can get the effective treatment you need as quickly as possible.
When to Visit Your Orthodontist's Office vs. the ER
When patients are in pain, panicked, and unsure where to go, their first thought is often the ER. However, it is important to remember that hospitals rarely have dental professionals on-staff, especially an orthodontist. Therefore, you should only head to the ER if your orthodontic emergency has resulted in a potentially life-threatening condition, like uncontrollable bleeding or difficulty breathing. In all other cases, your first call should be to your orthodontist.
How to Prevent Orthodontic Emergencies
Simply put, prevention is paramount. Although orthodontic emergencies aren't entirely preventable, there are a few best practices you can implement to significantly decrease your chances of experiencing one, such as:
Avoid apples, peanut brittle, and other crunchy, hard foods that can damage your braces.
Wear a mouthguard while participating in sports.
Follow a solid at-home oral hygiene routine to prevent decay and infection.
Visit your dentist biannually for a checkup and cleaning.
Quit unhealthy dental habits, like smoking, chewing on ice, or using your teeth as tools.
Dealing with discomfort stemming from your braces is never fun. However, knowing what is and isn't an orthodontic emergency will help you know how to best handle your situation and restore your pain-free smile!
About the Author
Over the last 20+ years, Dr. Sam Alkhoury has helped countless patients achieve straighter teeth and happier smiles. He earned his dental doctorate from the Boston University Henry M. Goldman School of Dental Medicine (graduating with honors no less!). From there, he completed a residency in Advanced Education in Orthodontics & Dentofacial Orthopedics at New York University. Although he has decades of hands-on experience, he continues to prioritize continuing education with notable organizations like the American Association of Orthodontists. If you'd like to learn more about prevention or need urgent treatment, don't hesitate to visit his website or give him a call at 508-839-9350.