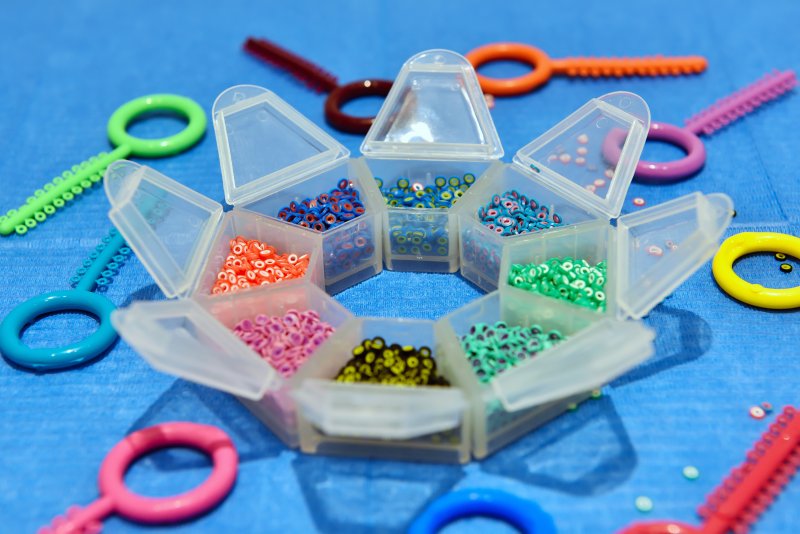 It may be hard to believe, but the holiday season is just around the corner! Aside from their ability to address virtually every orthodontic issue, one of the best things about traditional braces is the colored rubber bands. Since they are customizable, experimenting with different colors and patterns is a great way to show off your unique personality, especially during the holidays. If you need a little inspiration, keep reading for a few creative colors of rubber bands for braces to try out!
Halloween
The Halloween season is the perfect time to try out some spooktacular colors that match your costume! Want to be a vampire? Then a bright red would be a great fit. Going as a witch? Try a deep purple or bright green. Dressing up as an alien? Ask about glow-in-the-dark bands! If you're feeling even more festive, you can alternate between orange and black or do one row all black and the other all orange.
Thanksgiving
Just because Thanksgiving is known for more neutral colors doesn't mean you can't have a bit of fun! Since pumpkins are still a staple of the season, a nice orange is a great way to show some fall flair. You can also commit to the theme and alternate between brown, orange, and yellow. Otherwise, picking a color combination that matches your Thanksgiving attire is always a good idea.
Hanukkah
Blue, silver, and white are all classic Hanukkah colors that can dress up your braces for the season. In addition to alternating between these colors, you can do your top row of rubber bands all blue and your bottom all silver. Or, for a more discreet look, you can stick to all white! (Pro tip: Make sure to clean your teeth extra well since the rubber bands can stain, leaving your smile looking dull and discolored).
Christmas
Christmas is a holiday filled with lots of colors, which means endless opportunities for your braces! If you love traditional Christmas colors, then alternating between a deep green and bright red is a great choice. For a combination that suits both Christmas and New Year's Eve, opt for classic silver and gold! Of course, you can also pick a color or pattern that matches your Christmas dress or Christmas Eve pajamas for some extra Christmas magic.
The colored rubber bands on your braces are a great way to show off your personality, especially heading into the last quarter of the year. With this in mind, have some fun this holiday season by trying out the above color combinations and patterns!
About the Author
Since 1994, Dr. Sam Alkhoury has spent his days helping patients of all ages get the precise, effective, enjoyable orthodontic treatment they deserve. He earned his dental doctorate from the Boston University Henry M. Goldman School of Dental Medicine before completing a residency in Advanced Education in Orthodontics & Dentofacial Orthopedics at New York University. Today, he is a recipient of the "Orthodontic Award" from the American Association of Orthodontists and an active member of the American Dental Association. If you'd like to learn more about traditional braces, don't hesitate to visit his website or give him a call at 508-839-9350.