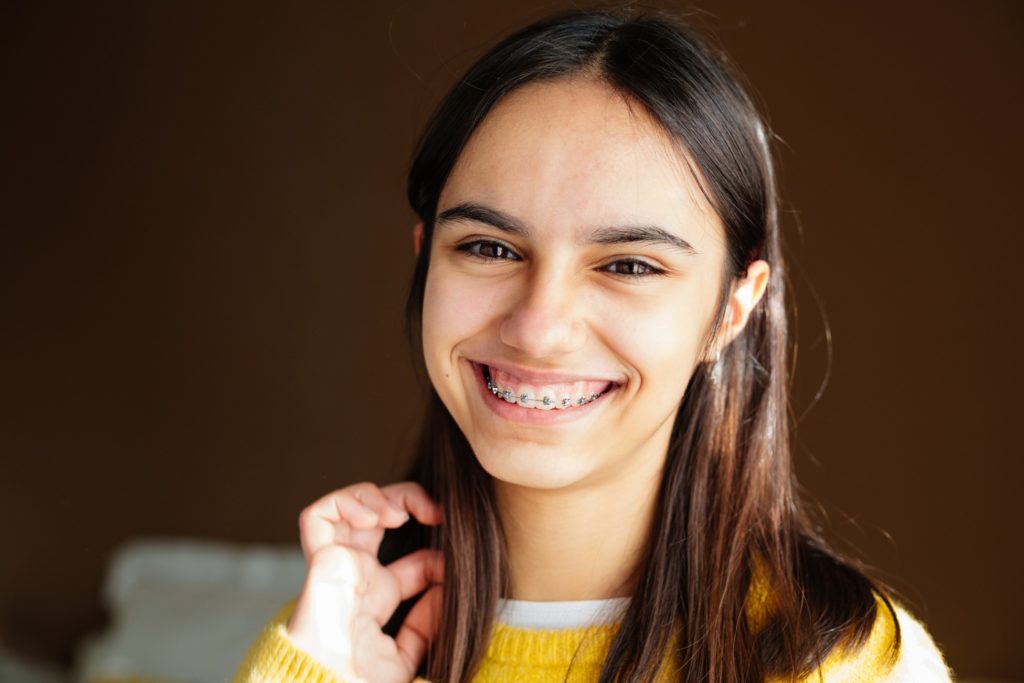 Do you have braces? If so, then you already know that the metal brackets and wires can make brushing and flossing a bit more cumbersome. Fortunately, there are products for braces that are made to make your life simpler. Keep reading to learn what they are!
#1. A Water Flosser
Stringing floss between each bracket and wire is time-consuming. Luckily, a water flosser can make removing food particles and plaque much more seamless. While it won't completely eliminate the need for regular floss, it can make a huge difference in the quality of your oral hygiene routine with braces.
#2. Dental Wax
Sharp brackets and protruding wires can easily rub up against your gums, irritating the soft tissue in your mouth. To prevent that from happening, you can use dental wax! A small amount goes a long way, and the water-resistant make-up will ensure it doesn't dissolve throughout the day.
#3. A Soft-Bristled Toothbrush
Do you have a hard-bristled toothbrush? Then you may unintentionally damage your teeth and gums while brushing. So, opt for an electric toothbrush with soft bristles and brush for at least two full minutes twice a day.
#4. A Mini Dental Kit
Your brackets and wires can easily trap food particles and debris throughout the day. That's why keeping a mini dental kit on-hand is so important! With a travel-sized toothbrush and toothpaste, you can keep your teeth and braces clean on the go.
#5. Your Favorite Lip Balm
Patients often go to great lengths to protect their gums, forgetting entirely about their lips. Dried and chapped lips can be extremely uncomfortable, however, which is why it's important to keep your favorite lip balm on-hand. (Pro tip: picking one with SPF can help lower your risk of oral cancer!).
#6. A Braces-Friendly Cookbook
When you first get braces, it can seem like the list of dietary restrictions are endless. While that's certainly not the case, having a braces-friendly cookbook can help take the guesswork out of it. Plus, the recipes will add variety to your diet, giving you plenty of options to choose from throughout your treatment.
Thanks to advancements in technology and the wealth of information available in the digital era, patients no longer have to deal with annoying oral hygiene routines, boring meals, and other nuisances. With the above products at the ready, you can have the wonderful treatment experience you deserve!
About the Practice
Leading our team at Simply Orthodontics – Grafton is Dr. Sam Alkhoury. With the rest of our team at his side, he has helped countless patients on their journey to straight, happy, healthy smiles for decades now. He truly enjoys sharing all of this knowledge so each and every patient can have the phenomenal experience they deserve with braces. If you have a question about orthodontic treatment or would like to schedule an appointment, visit our website or call 508-839-9350.