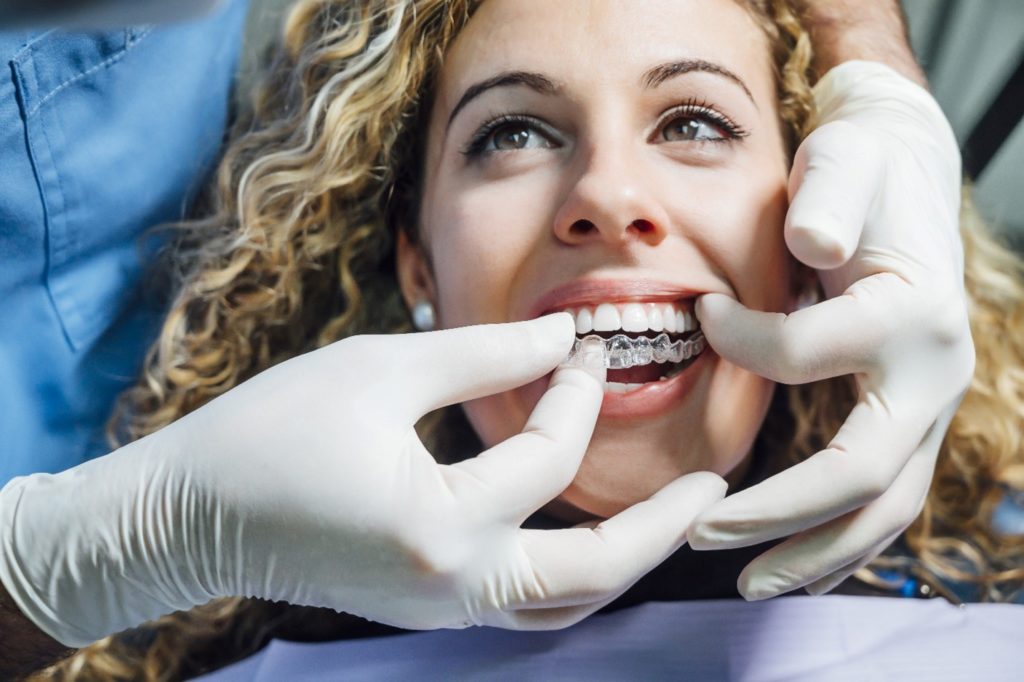 Did you just start your Invisalign treatment? Congratulations! When you get your aligners, you may feel nothing but excitement over the sheer thought of being a step closer to your dream smile. However, that excitement may quickly turn to panic when you have trouble trying to remove your aligners a few hours later. Don't worry – here's a step-by-step answer to the common question, "How do I remove my Invisalign trays?"
Step #1: Remember, It's Going to Be Okay!
Effortlessly removing your clear aligners takes some practice. When you first get your trays, you may initially feel a wave of panic come over you as you struggle to remove them. Don't panic – they are going to come out! If you feel overwhelmed, take a break and take a few deep breaths before trying again.
Step #2: Make Sure Your Mouth Is Warm
It's true: drinking warm liquids, like coffee, can both stain and warp your aligners. So, while you shouldn't indulge in a scalding hot beverage, you can try drinking some lukewarm water. This can help make the plastic feel more flexible, making it easier to maneuver. (Pro tip: make sure your fingers are dry too. This will help you get a good grip on your aligners!).
Step #3: Start from the Back
Your natural instinct may be to pull your aligners off starting at the front, but you should do the opposite. To remove your top aligner, lift the aligners off your molars from the inside (next to your tongue, not your cheek). If you have attachments, this part will likely take a bit more patience. Focus on lifting up and over the attachments where you can, concentrating on the easier bits first.
Step #4: Use an Aligner Hook
Thankfully, there are now specialty tools designed specifically to make removing your aligners much easier. Pul Tools and Orthokeys are two examples that are highly-rated and available on Amazon. Essentially, it allows you to easily lift the aligner away from the tooth without the struggle.
Step #5: Get into the Habit of Changing Them at Night
In the hours following your transition to a new tray, you may experience some discomfort. That's why it's best to start each aligner directly before bed – this will allow you to sleep through the majority of the soreness. By morning the tray will feel much more comfortable, allowing you to go throughout your day without much difference.
If you're having trouble taking your aligners out, do your best to stay calm. The process will get easier with time, but it can be frustrating in the moment. Fortunately, the above steps can help make it much simpler!
About the Practice
Leading our team at Simply Orthodontics is Dr. Sam Alkhoury, a highly-rated and well-known orthodontist. In addition to having more than 30 years of experience transforming smiles, he is also the recipient of the Program Director Award (which he received during his residency in Advanced Education in Orthodontics & Dentofacial Orthopedics at New York University). If you have a question about life with Invisalign or would like to schedule an appointment, don't hesitate to visit our website or call (508) 839-9350.