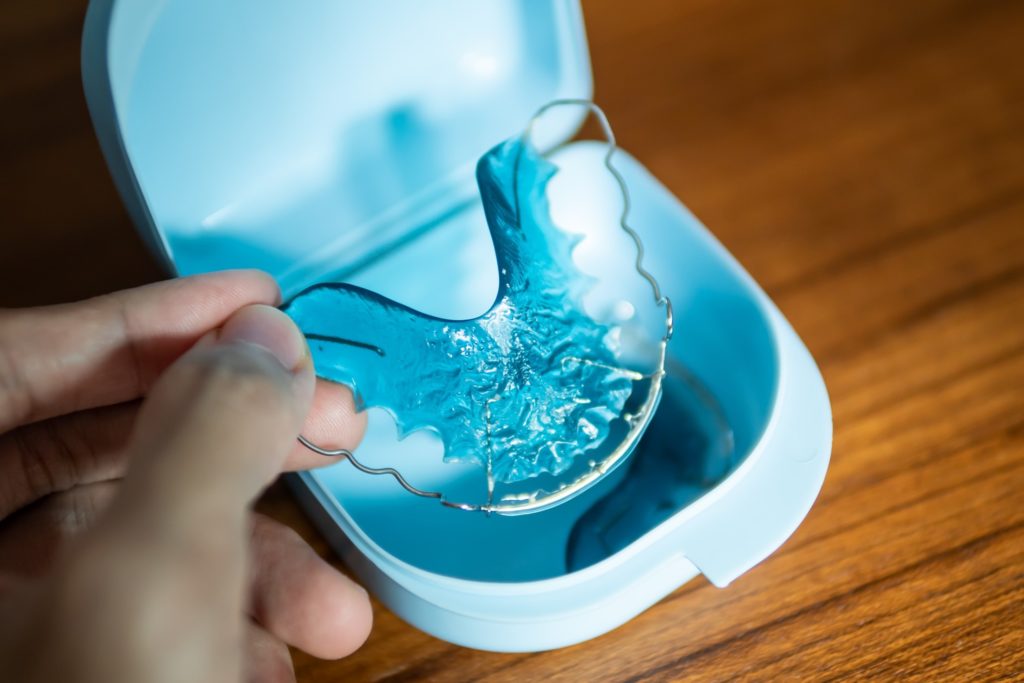 Whether you're drawn to traditional braces or discreet alternatives, like Invisalign, orthodontic treatment can address a wide variety of orthodontic issues, from slight misalignment to uneven bites. The key to preserving the results? Your retainer. This durable appliance is crafted from high-quality materials and is quite durable, but it won't last forever. So, keep an eye out for these three signs it's time for a replacement.
First, Why Is Wearing Your Retainer Important?
If your retainer is old, it no longer fits, or you've misplaced it entirely, you may be wondering, "Why do I have to wear it?" In short, it's one of the most effective ways to prevent orthodontic relapse! Without it, your teeth can begin to drift into their previous positions, leaving all of your hard work in the past. To protect your beautiful smile and your monetary investment, it's essential that you wear your retainer according to your orthodontist's instructions.
3 Signs It's Time to Replace Your Retainer
Now that you know all about why wearing your retainer is so important, it's time to talk about when you'll know it's time to have yours replaced. A few key signs to look out for include:
There are small cracks – Even small cracks can be troublesome. Not only can they warp the shape of your retainer, but it also leaves them vulnerable to further damage. The moment you see imperfections arise, talk to your orthodontist. From there, they can take a look at it and decide if a repair is possible or if a replacement is necessary.
It doesn't fit snugly – Your retainer should fit snugly against your teeth, keeping them in their proper positions. If it's loose, then it's not doing its job. So, ask your orthodontist what the best course of action is.
There's calcium build-up – Over time, your retainer may develop calcium build-up. Naturally, this may discourage you from wearing it. Getting a replacement from your orthodontist is the best course of action in this scenario.
How to Properly Care for Your Retainer
The lifespan of your retainer will depend largely on how well you care for it. To ensure yours lasts for as long as possible, try:
Brushing it with a soft-bristled toothbrush each morning and evening
Avoiding harsh cleaners, like bleach
Soaking it weekly in an orthodontist-recommended solution
Storing it in a protective case when it's not in use
Removing it anytime you eat or drink anything other than water
If you've had your retainer for several years now, it's a good idea to keep a close eye on it. The moment any of the above signs of wear arise, get in touch with your orthodontist to get a replacement!
About the Practice
At Simply Orthodontics, we don't just help you straighten your teeth; we help you keep them there too! To do this, we create custom-made retainers and show you how to care for them properly throughout the years. Plus, we can provide you with a replacement if cracks, calcium build-up, and other signs of wear and tear emerge. If you need a new retainer or would simply like to schedule an appointment, don't hesitate to get in touch with our team via our website or by phone at (508) 839-9350.