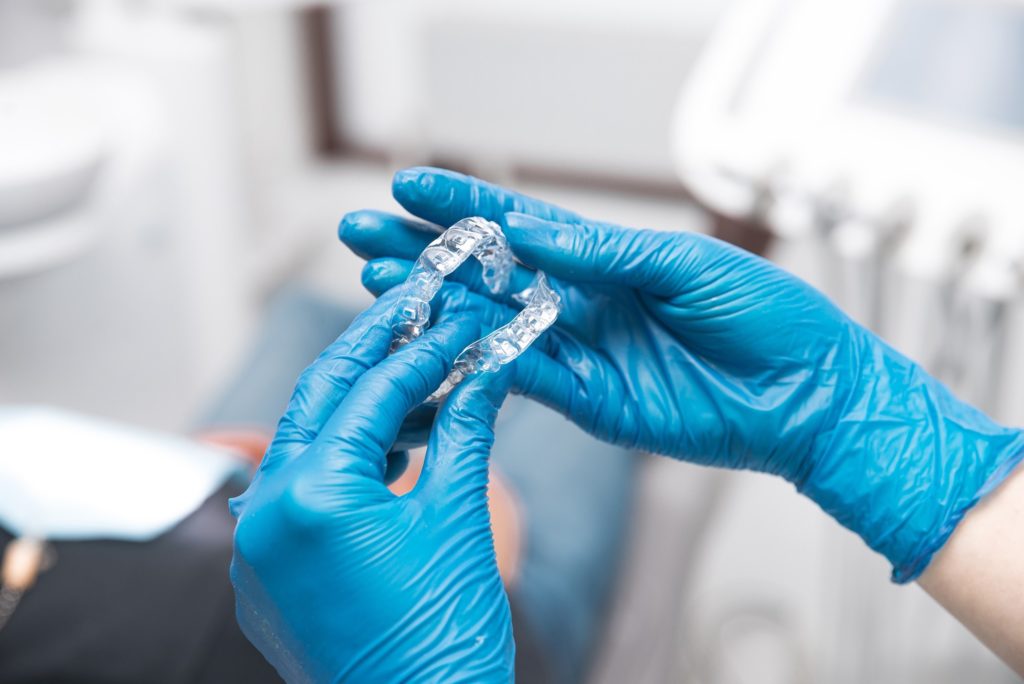 With removable aligners, no dietary restrictions, shorter average treatment timelines, and fewer check-in visits, it's not hard to see why Invisalign is known for being relatively hassle-free. Of course, you can't get too lax. Otherwise, you'll fall off-track with your treatment plan! To learn a few ways you may be accidentally ruining your Invisalign treatment, keep reading.
Cleaning Your Aligners Incorrectly
Despite popular belief, keeping your aligners clean doesn't need to be complicated. In addition to rinsing them each time you take them out, brush them with a soft-bristled toothbrush and some lukewarm water after each meal. Never use hot water since it can quickly warp their shape. You should also avoid using harsh cleaners, like bleach, because they contain toxins that are not safe to ingest. Even traditional toothpaste is a no-no since the abrasive ingredients can leave behind microscopic scratches.
Not Meeting Your 22-Hour-a-Day Wear Time
Over time, you may find yourself wearing your aligners less and less. It's important to remember, however, that your teeth are only being guided into their properly aligned positions when you're wearing them. So, the more they're on, the more your teeth will track! One of the best ways to ensure you're meeting the 22-hour wear time is by setting a timer each time you take them out and scheduling a reminder on your phone to put them back in.
Neglecting to Use Your Chewie
To work properly, your aligners need to be placed snuggly against your teeth. That's where chewies come in. After you put your aligners in, bite down on a chewie for a few minutes. This will help seat them in properly, ensuring there are no spaces between your teeth and the trays.
Misplacing Your Aligners
Having clear aligners is amazing… until you misplace them. When you realize they are missing, the clock starts ticking because you need to meet your 22-hour-a-day wear time to stay on track. In this scenario, the best thing to do is retrace your steps and call your orthodontist once you confirm your aligners are indeed lost. To help avoid misplacing your aligners, keep them in the same storage case (not a napkin or paper towel!) anytime they aren't in use.
Invisalign requires an investment of both your time and money, so the last thing you want to do is ruin your treatment. The good news is that you won't by simply avoiding the above habits!
About the Practice
At Simply Orthodontics, we have two talented orthodontists, Dr. Ben Smith and Dr. Sam Alkhoury. With decades of combined experience, it's safe to say they know a thing or two about Invisalign. Throughout your treatment, they will share all of their tips and tricks, including some Invisalign dos and don'ts, to empower you on your smile-transformation journey. If you want to learn more about life with Invisalign or you want to schedule an appointment, then don't hesitate to visit our website or call (508) 839-9350.