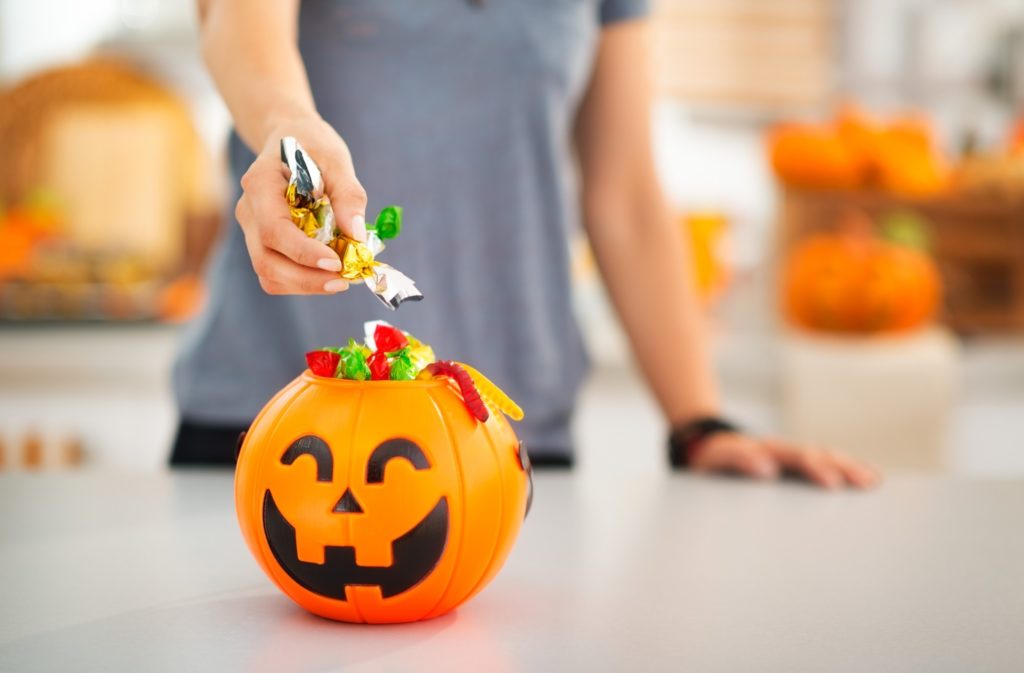 Think Halloween has to be boring now that you have started orthodontic treatment? Think again! While you may not be able to indulge in nutty candy bars, chewy taffy, and tough toffee, there are quite a few festive treats you can enjoy this spooky season without damaging your brackets and wires. For a list of braces-friendly Halloween candy, keep reading.
Halloween Candy That Is Delicious and Braces-Friendly
When sorting through your candy, it's important to look for soft options that don't increase your chances of accidentally breaking a bracket or wire. A few examples include:
KitKats
Reese's Peanut Butter Cups
3 Musketeers
Plain M&Ms
Chocolate bars, like Hershey's Bars
If you aren't a fan of these options, don't worry – there are other festive treats you can indulge in as well. Pixy Stix, soft cookies, pumpkin spiced cake, double-chocolate cupcakes, and apple cider are a few additional braces-friendly options you can enjoy this Halloween!
Halloween Candy That You Should Avoid This Spooky Season
Naturally, you want to avoid candies that are overly hard or chewy. That starts with lollipops and jawbreakers and extends to gum, chewy toffee, caramel popcorn, and crunchy peanut brittle. Although it may be hard to refrain, it's of the utmost importance. After all, you don't want to spend your Halloween in your orthodontist's treatment chair!
7 Tips for a Cavity-Free Halloween
Of course, even the candies on the "orthodontist-approved" list have the potential to cause cavities. Since tooth decay can cause you to fall off-track with your treatment plan, it's a good idea to implement the following best practices:
Eat candy alongside your meals (this is when your saliva production is the highest)
Drink plenty of water throughout the day to keep sugar and food particles off of your teeth
Brush for a full two minutes each morning and evening
Floss and rinse with mouthwash daily
Get a dental checkup and cleaning every six months
Fill the rest of your diet with well-balanced, nutrient-dense meals
Avoid unhealthy dental habits, like chewing on ice and using your teeth as tools to open things
Luckily, a braces-friendly Halloween doesn't have to be a boring one. Just be mindful of which candies you choose to indulge in to avoid accidentally breaking a bracket or wire!
About the Practice
From our experienced orthodontists to our exceptional front desk staff, our team at Simply Orthodontics is here to help make your journey to a straighter smile as comfortable, seamless, and enjoyable as possible. That's why we're more than happy to share all of our tips on life with braces, including how to navigate candy-filled holidays like Halloween. If you want to learn more about how to avoid an orthodontic emergency this spooky season or you'd like to schedule an appointment, then don't hesitate to visit our website or call (508) 839-9350.