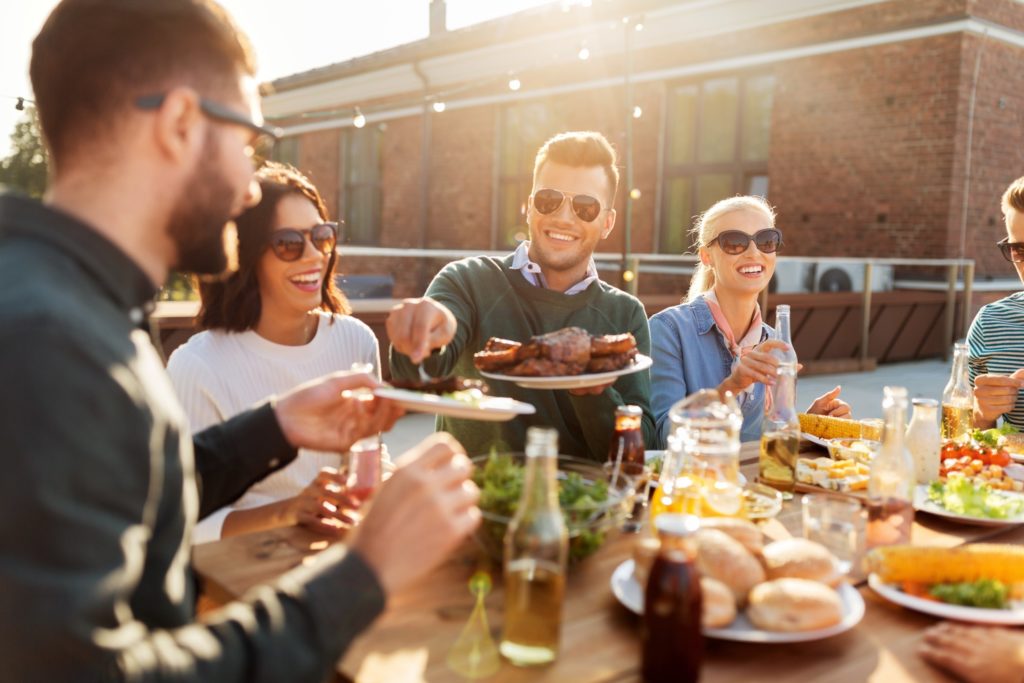 And just like that… Thanksgiving is nearly here! As a result, there's no time like the present to start counting your blessings. In addition to being grateful for the people around you, the food on your plate, and the breath in your lungs, say a quick "thank you" for your Invisalign treatment. Here are a few reasons why!
1. No Dietary Restrictions
While traditional braces are effective, they do require some adjustments to your diet. Mainly, it's recommended that you avoid sticky, hard, and crunchy foods. The good news is that the same doesn't apply to Invisalign! As a result, you can eat pecan pie, popcorn, and all of your favorite holiday treats without worry. Just make sure to exercise caution and complete your oral hygiene routine afterward.
2. Easy Oral Hygiene
A solid oral hygiene routine is essential for a cavity-free holiday season. Fortunately, you won't have to adopt a cumbersome brushing and flossing routine with Invisalign! To thoroughly clean your teeth and gums, you'll simply remove your aligners before brushing and flossing. The final step will be to use your toothbrush and some water to gently clean your trays too.
3. A Metal-Free Smile
Whether you're taking professional family photos or simply a quick picture before digging into your Thanksgiving meal, the last thing you want is for your metal brackets and wires to steal the show. Luckily, Invisalign is incredibly discreet! As a result, even the person sitting next to you might not be able to tell you're wearing them.
4. A More Flexible Schedule
It's no secret that the holidays can be hectic. Between shopping, decorating, cooking, and everything else on your to-do list, you may not have much extra time in your schedule. That's okay – Invisalign requires less check-in appointments! So, you can spend more time enjoying all this season has to offer and less time in the treatment chair.
Between the discreet appearance and the easy maintenance, there is so much to be thankful for with Invisalign! If you've been considering this teeth-straightening treatment, but have yet to commit, then don't hesitate to talk to your orthodontist so you can take a big step toward your dream smile before the end of the year.
About the Practice
With two skilled, experienced, and highly-trained orthodontists leading the way, patients can confidently turn to Simply Orthodontics for their smile goals. In fact, we offer everything from traditional and self-ligating braces to Invisalign in-house! So, if you have a question about life with Invisalign or would like to schedule a consultation to find out if you're a candidate, don't hesitate to visit our website or call (508) 839-9350.